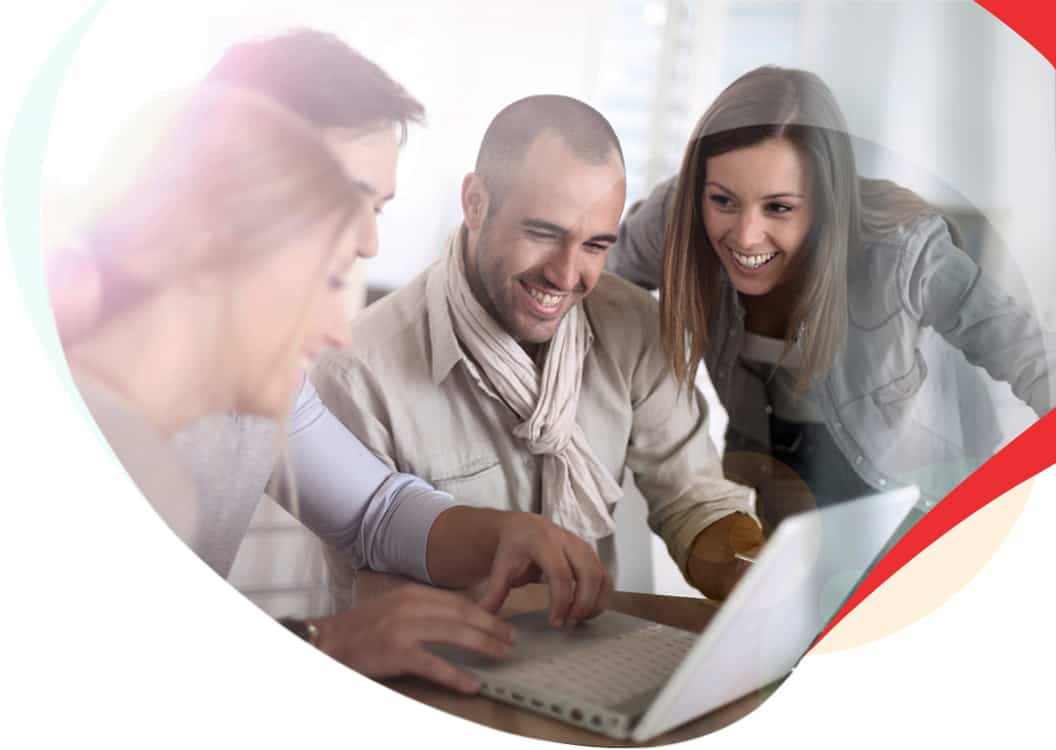 Our team can help you develop a customised SEO strategy that meets your unique needs, whether you're a small business, large organisation, ecommerce store or Not-For-Profit (NFP).
At E-Web Marketing, we pride ourselves on providing easy-to-understand, actionable strategies to drive more website traffic and generate qualified leads and inquiries.
Boost your online presence in 2023 with a tailored SEO strategy from a leading Australian SEO Agency.
Our team can help you develop a customised SEO strategy that meets your unique needs, whether you're a small business, large organisation, ecommerce store or Not-For-Profit (NFP).
At E-Web Marketing, we pride ourselves on providing easy-to-understand, actionable strategies to drive more website traffic and generate qualified leads and inquiries.
Increase visibility and rankings on major search engines

Focus on revenue-generating online campaigns

Deliver superior user experience

Algorithm-proof your website so it's always search-engine compliant
< class="gt3-core-imagebox-title">
SEO Consultacy
>
For startups and growing businesses, an online specialist can develop a digital marketing plan to help you grow.
< class="gt3-core-imagebox-title">
Content Marketing
>
For startups and growing businesses, an online specialist can develop a digital marketing plan to help you grow.
< class="gt3-core-imagebox-title">
Key Research
>
For startups and growing businesses, an online specialist can develop a digital marketing plan to help you grow.
< class="gt3-core-imagebox-title">
First Working Process
>
For startups and growing businesses, an online specialist can develop a digital marketing plan to help you grow.
< class="gt3-core-imagebox-title">
Dedicated Team Member
>
For startups and growing businesses, an online specialist can develop a digital marketing plan to help you grow.
< class="gt3-core-imagebox-title">
Social Media Reviews
>
For startups and growing businesses, an online specialist can develop a digital marketing plan to help you grow.
Your SEO Expert in Brisbane
Are you looking for a trustworthy SEO company in Brisbane that can assist in elevating your business to the next level? 
It can be difficult to find a reputable SEO agency, particularly with so many agencies guaranteeing instant first-page rankings on Google. However, unlike other SEO agencies in Brisbane that employ a one-size-fits-all approach, we only collaborate with clients if we are confident in our ability to get them to the first page of Google for relevant, revenue-generating search terms.
Our team of search engine optimisation experts work closely with businesses of all sizes to increase organic reach through data-driven SEO solutions. At E-Web Marketing, our aim is to maximise ROI for every client we work with. We don't just aim to get your website to the top of Google for any keyword – we focus on search terms that are most likely to generate qualified leads with the highest chance of converting to customers.
Our SEO practices are constantly evolving to ensure that we remain ahead of the curve and provide the most value for our clients. Therefore, if you're looking for a dedicated team of Brisbane SEO experts who prioritise your business and help you achieve your objectives, E-Web Marketing is the perfect solution. 
Once you engage our services, an experienced SEO professional will collaborate closely with you to develop a personalised roadmap for growth. A dedicated team of experts will work tirelessly on your behalf, allowing you to concentrate on other critical activities necessary for the success of your business.
Analysis
We will conduct in-depth research to understand your website's current SEO standing, identify any technical issues and analyse your competitors' strategies. This phase also involves defining specific goals and KPIs that will guide the SEO campaign.
Implementation
The focus shifts to executing the SEO strategy. This includes creating website content, building backlinks, and improving site structure. Our SEO experts will execute the plan and keep you informed at every step.
Optimisation
This phase involves continuously monitoring and refining your SEO strategy to ensure it is delivering results. We will analyse performance and measure progress against the defined goals and KPIs, making changes to the strategy as needed to achieve the best results.
By following this process of analysis, implementation, and optimisation we will develop a comprehensive SEO roadmap that is tailored to your specific needs and delivers measurable results over time.
Why Partner With E-Web Marketing?
While it's great to have big dreams for growing your business online, it can be a challenge to make the dreams a reality.
That's where we can help and we have the credentials to prove it.
Starting as a one-man show, operating out of a stuffy garage in 1988, E-Web Marketing has grown into an award-winning SEO agency that's helped over 3000 national and global organisations get found on search engines, attract buyer traffic and increase conversions.
Nothing pains us more than hard-working businesses being overlooked by consumers, just because bigger competitors with vast resources are more visible online.
Our mission is to help our clients to grow their digital presence with targeted strategies that save money.
Here's what makes us different:
We're all in Australia (we provide local support if you're here too).
Our targeted approach cuts wasteful spending and saves clients thousands of dollars.
We can share the details of clients who are happy to be contacted by prospective clients, such as yourself.
We're one of the few agencies selected to execute the Deloitte Global Digital Transformation Grant (rolled out by the Federal Government)
If a particular service no longer suits you, we can easily change our approach.
We say what we believe and do what we say. We hold ourselves accountable for delivering on our individual, team and company commitments. Everything we do is tracked and reported.
Passionate About What we Do
We have a deep sense of curiosity and spend our own money on testing new techniques. We constantly seek to expand our knowledge about online and business-related topics.
We challenge the status quo and look for opportunities to make breakthrough innovations in products, processes and services.
We build strong long-term client relationships at all levels – treating clients as members of the E-Web family.
Our SEO Strategy for Brisbane Clients
We don't believe in a one-size-fits-all strategy. Our solutions are tailormade and comprise the following steps:
Identify Business Goals & Outcomes
Our first step is to assess your business objectives and determine how we can assist you in achieving them through the use of SEO and complementary strategies. This entails increasing website traffic, enhancing lead generation, boosting sales, or establishing brand recognition.

Once we've established these objectives, we develop a customised plan to leverage SEO and other supportive strategies to attain them. This includes undertaking keyword research, optimising on-page content, building backlinks, employing content marketing, and utilising other tactics that can help enhance search engine rankings and drive more targeted traffic to your website. We believe that simply devising a plan and implementing it is insufficient without establishing expectations and clear communication channels. Therefore, we start by discussing your communication preferences.

This involves identifying the most effective ways to communicate with you, such as through email, phone calls, or in-person meetings. It also entails setting expectations about communication frequency and response times. This way, all stakeholders can stay on the same page, monitor progress, and make necessary adjustments to the plan as required.

Ultimately, by aligning your business objectives with a well-designed SEO strategy and transparent communication, you can realise success and expand your online presence.
Initial Site Audit
We take a deep dive into your website and look at everything from site architecture and layout to content, graphics, mobile compatibility and more.

We analyse the site architecture and evaluate the visual design, including the use of colors, fonts, images, and key elements like logos and call-to-action buttons.

We look at the quality and relevance of your website's content and graphics, as well as the use of keywords, meta descriptions, and alt tags.

We also offer suggestions to improve responsiveness, content display, and user experience.
Competitor Research
We look at your competitors' strengths and weaknesses after we analyse your website to determine why they are ranking higher than you in search engines.

This helps us gain valuable insights into their tactics, identify areas for improvement, and recommend steps to outrank them.

We look at a variety of factors to determine where your competitors are doing well and where they are not.

We can help you create an effective strategy that will allow you to surpass your competitors and achieve your business goals.
Keyword Research
We conduct in-depth research to find out what your target audience uses to find products or services like yours. We identify high-volume phrases that are relevant to your industry and lower-volume terms that are still useful if they match the user's intention.

This helps in making sure that your website is in good shape for your audience. Your search engine rankings improve and more targeted traffic is driven to your website.

Our research process involves looking at a wide range of factors, including search volume, competition, and relevance. We use advanced tools and techniques to find long-tail keywords that are specific to your business and have a higher likelihood of converting. By targeting the right words, we can help you find more qualified leads and improve your online visibility.
Content Creation
High-quality content that is relevant to the search engines is the heart of our strategy.

We take a comprehensive approach to content creation, producing everything from compelling product and service descriptions to unique, lengthy articles and blog posts that require extensive research.

Our team of writers and researchers are able to understand your brand voice and create content that will appeal to your target audience.

Our content is engaging and informative, and helps to position your brand as a leader in your industry.
On-Page Optimisation
We leave no stone unturned when it comes to making sure that your website is compatible with search engines. This involves improving your site architecture, creating high-quality backlinks, and more.

We make your website user-friendly and easy to navigate, while also making sure it complies with the technical requirements of search engines.

We can improve your website's architecture, download speed, and other technical aspects to make it more attractive to search engines.
Link Building
Your site's authority is improved by building high-quality backlink. Our backlink strategy is designed to help you achieve your business goals by establishing your website as a credible and authoritative source of information in your industry.

We conduct a thorough examination of your existing backlinks to make sure they are high quality and that they do not compromise your site's authority. Quality links that are relevant to your industry are what we use to establish your website as a credible source of information.

We also focus on building high-quality links from authoritative sites in your industry. We create informative content that encourages high-authority sites to link back to your website. By improving your site's authority, we can help to increase your site's search engine rankings and more targeted traffic.
On-going Content Strategy
Your website should evolve over time to satisfy search engine standards. We keep up with the latest trends in marketing and constantly update your website to incorporate new strategies that are in line with the changing landscape. Our goal is to help you stay ahead of the curve and ensure that your website continues to rank high in search engine results pages.

We work with you to develop a long-term strategy that is tailored to your needs. This includes regular updates to your backlink strategy and other key elements, as well as ongoing optimisation of your website's content and technical aspects.

We help you stay competitive in your industry and achieve your business goals by regularly updating your website.
Continuing Analysis & Reporting
Monitoring the performance of your strategy is important to its success. We provide monthly reports that show you how your website is performing.

Our reports include metrics such as visitor numbers, browsing times, and more, giving you a comprehensive overview of your website's performance. We can give you insights into the effectiveness of your strategy and make recommendations for improvements to help you achieve your goals.

Our reports are easy to read. We work with you to understand the data and its implications for your business. We help you make informed decisions about your website's performance and ensure that you are on track to achieve your goals by providing regular, detailed reports.
Book Your FREE Consultation
Book your consultation with an SEO expert today. We will examine your website and show you how we can help you turn your website into a lead generating machine.
Frequently Asked Questions About SEO Agency Brisbane
How can an SEO Agency Brisbane help improve search engine rankings?
At E-Web Marketing, we understand that local businesses in Brisbane are looking for search engine optimisation agencies to help them rank higher on Google search results.
 Our team utilises the latest industry insights and research to identify how your target audience uses Google search. By understanding the unique search behaviours of your audience, our experienced professionals can devise a strategy that places your website in front of the right customers at the right time.
Our comprehensive Brisbane SEO services comprises website audits, keyword research, competitor analysis, content creation, on-page SEO, link building, and ongoing content development. Our dedicated team of local SEO experts prioritises putting your business in front of local, motivated customers by focusing on search results specific to your products, services, and industry.
We are committed to providing customised solutions that cater to your business's unique requirements. At E-Web Marketing, we have the expertise and tools needed to ensure that your website reaches its full potential and stays ahead of the competition in today's competitive online market.
How Effective is SEO in 2023?
Those who claim that SEO is no longer effective are merely resistant to change. Google updates such as Panda, Penguin, and Hummingbird have made it increasingly challenging to manipulate the system, which is a positive development.
Big corporations, such as eBay and ASOS, have also felt the impact of Google updates over the years, demonstrating that they don't just affect small businesses. SEO is now more complex than ever before, with tactics that differ significantly from those that were effective five years ago.
At our Australia-based SEO Agency, we adopt a long-term approach to online marketing services. Our strategies put the user first in every decision we make, ensuring that the solutions we implement now remain effective in the years ahead.
Is It Worthwhile for Your Business to Invest in an SEO Agency in 2023?
Determining whether your business needs Brisbane SEO services is not a straightforward question with a simple answer.
As an Australian based SEO agency, we believe transparency is crucial in any successful business relationship. Unfortunately, the SEO industry is full of salespeople trying to make quick money without considering the best interests of your business.
At our agency, we take a unique approach. We don't work with every business that comes our way, and we're proud of it. Our goal is to generate lasting results for businesses of all sizes, not just make a quick profit.
Some businesses we consult with aren't the right fit for our SEO company. There are several reasons why this might be the case. For example, if your industry has little search demand, our services might not add value. Some industries may be better suited to social media advertising, LinkedIn, or Google Ads.
Additionally, if your product or service has no search volume, appearing on the first page of Google will not generate business for you. Finally, if you're not in a financial position to commit to ongoing work, SEO may not be the best investment for your business. If you stop investing once you see results, you will experience a drop in performance as well.
Can I Get Targeted Organic Traffic Through SEO in Brisbane?
Targeted organic traffic is essential for any business looking to grow its online presence, and Brisbane SEO services can help you achieve this. With search engine optimisation, you can attract the right audience to your website without interrupting them with irrelevant ads or unsolicited emails.
Unlike traditional advertising models, SEO is an inbound marketing strategy that puts the customer first. By optimising your website and content for relevant keywords, you can appear before potential customers when they're actively looking for solutions to their problems.
At our Australia SEO agency, we believe in taking a customer-centric approach to SEO. We'll work with you to identify your target audience and create content that addresses their specific needs and interests. By providing valuable resources that answer their questions and solve their problems, we can attract high-quality organic traffic to your website.
How Important is SEO in the Overall Digital Marketing Strategy?
A well-optimised website is crucial for your business to be easily found by potential clients when they search for your products or services online.
An effective SEO strategy can also improve the user experience on your website, which leads to better conversion rates, builds trust, and promotes customer loyalty.
Furthermore, paid advertising can be expensive. The cost of Google Advertising (Google Ads) and Meta Ads continues to rise. Investing in SEO can provide a sustainable and cost-effective way to attract customers to your website.
In addition, SEO involves optimising your website and page content in a way that both search engines and users can understand and appreciate. Balancing the needs of search algorithms with user experience can be challenging, but it's crucial for building a website that provides value to your target audience.
By doing so, you increase the likelihood of appearing at the top of search results, which can lead to more clicks, more leads, and ultimately more revenue for your business.
How Can SEO Benefit My Business?
SEO offers numerous benefits to businesses, one of which is the ability to attract targeted traffic to your website. By appearing at the top of search results for relevant search queries, your business can capture the attention of potential customers who are actively searching for the products or services you offer.
For instance, let's say you run a pet store that specialises in exotic pets. Optimising your website for keywords like "exotic pet store" or "buy exotic pets online" can help you attract customers who are specifically looking for what you offer. These are highly targeted leads that are more likely to convert into paying customers.
Moreover, SEO helps establish your business as a credible authority in your industry. By creating high-quality, informative content that answers your target audience's questions, you can build trust and establish your expertise. This, in turn, can help you create repeat customers and generate word-of-mouth referrals.
 Overall, SEO is a long-term strategy that can help you build a sustainable, reliable source of traffic and revenue for your business. By working with a reputable SEO agency, you can develop a customised strategy that aligns with your business goals and generates real, measurable results.
What Factors Impact the Cost of SEO Brisbane?
The cost of SEO varies depending on your specific business needs, much like the cost of a vacation varies based on your desired destination and starting point.
Our SEO Brisbane pricing is based on your business's unique requirements.
Factors that impact the cost of your campaign may include the age and history of your website, its current health and metrics, the amount of content required, your location and target market, your business goals, and your industry.
We understand that the cheapest SEO services may not be the most effective. In fact, investing in subpar SEO services can lead to wasted money and even less traffic than when you started. Our SEO consultants will conduct an in-depth analysis of your business to determine if SEO is the right investment for you.
Don't waste your time and money on SEO services that don't deliver results. Schedule a consultation with E-Web marketing, a leading Australian SEO agency, and we'll provide honest advice on how to achieve your business goals.
Which Industries and Niches Do You Work With?
At E-Web Marketing, we are committed to providing SEO services that deliver results for all types of industries and niches. However, we do not take on clients unless we believe that our services can truly benefit their business.
Our team of experts works closely with each client to develop a unique digital marketing strategy tailored to their specific goals, target audience, and industry. We understand that every business is different, and we never rely on cookie-cutter techniques.
While SEO can be effective for almost any industry, we take a personalised approach to ensure that our services are optimised to meet the unique needs of each client. If we do not believe that SEO is the right fit for your business, we will provide recommendations for alternative strategies that can help you achieve your goals.
How Does Content Rank on Google?
Search algorithms are constantly evolving, and on-page keyword usage is still a major factor in determining search rankings. Effective keyword research and implementation can greatly improve your website's visibility in search results.
 It is also important to understand keyword trends, difficulty scores, intent, and competitor usage to create a comprehensive SEO strategy. We can design your SEO plan that will significantly improve your rankings and drive business goals through content optimisation.
SEO is constantly changing, and it can be hard for business owners to keep up. Businesses that want to succeed in the digital marketplace need to keep up with the latest SEO trends and algorithm updates.
Competition in the SEO world is fierce. With so many websites vying for the same keywords, it is essential to have a robust SEO strategy in place. Getting to the first page of Google requires hard work, dedication and a deep understanding of how search engines rank content.
The good news is that SEO is a repeatable process that can be adapted to any industry or niche. Whether you're a small business owner or a multinational corporation, there are proven SEO strategies that can help you outrank and outperform your competitors. 
By implementing these strategies, you can boost your website's ranking, increase traffic, and generate more leads for your business.
Will My Brand Awareness Increase Through SEO?
SEO can be an effective tool in increasing brand awareness and recognition online. Even if your business doesn't aspire to national or global brand recognition, an effective SEO campaign can help you build brand awareness and establish your business as an industry leader.
While the primary goal of SEO is to attract customers to your site through relevant search terms, we can work with you to build your brand awareness by helping your business to appear for a wide range of search terms related to your industry.
When your website appears in Google for a variety of industry-specific search terms, your company and brand recognition can grow rapidly. By appearing for a wide range of search terms, your company can establish itself as a leading authority in your industry.
An effective SEO strategy will help you to rank on the first page of Google for search terms that not only generate leads but also build your brand authority.
Why Do I Rank Lower Than My Competitors?
There is a good chance that most of the pages that you see on page 1 of Google for your relevant search terms are there because they've worked with a Brisbane SEO firm in the past.
However, just because you start a campaign after your competitor doesn't mean that you can't outrank them. Google is always indexing, scanning, and ranking pages to best serve users.
Google doesn't give any preference to websites based on their previous website ranking position. If you want to stay ahead of your competitors, you need to create high-quality website content that is better optimised than your competition.
Search engine optimisation is the smartest way to drive highly motivated leads to your business. Appearing at the top of Google for the right search terms at the exact moment that your potential customers are searching for them is the most effective way to drive qualified leads.
SEO is different to traditional outreach marketing, instead of reaching out to customers and persuading them to consider your product or service, SEO means that your business only appears to customers who are interested in your business.
 If you are looking for a way to expand your reach and attract new customers in Brisbane, you need to work with a team who knows how to get the job done. Unlike traditional pay per click (PPC) online marketing through Google Ads or Meta Ads, the long term successful SEO results that you get from our services will continue to work for your business for months and years to come.
Why Is SEO Popular Among Brisbane Businesses?
One of the attractive features of SEO as a marketing option is its sustainability. Unlike PPC marketing, SEO continues to generate results for your business long after the initial investment has been made.
At our SEO Brisbane agency, we prioritise sustainability and ethical practices over quick, short-term gains that could ultimately harm your business. Our focus is on implementing white hat SEO techniques that help increase your website's visibility on Google in a natural and scalable way.
Our goal is to implement effective and measurable SEO techniques that drive long-term organic traffic to your website. We take pride in delivering a significant return on investment for your business, regardless of its size.
Our SEO experts identify your most valuable keywords to ensure that your website ranks on the first page for relevant search terms. By optimising for key phrases that will truly propel your business forward, we can help you achieve sustained growth through SEO.
Ready to Start Your SEO Journey?
If what you're read, resonates with you and you are ready to get started, click on the button below or use the contact form on our Contact Us page.
We will then schedule a complimentary call to discuss the current SEO strength of your website and the best way to move forward if we believe we can help you.
How Do Internal Linking Strategies Improve Website's Ranking?
Internal linking helps search engines understand the hierarchy of your website's content and provides users with a better browsing experience. Here are some internal linking strategies to improve your website's ranking.
Create a site hierarchy: This organises content into categories and subcategorieswhich help in understanding how your content is structured and what internal linking opportunities exist.

Use descriptive anchor text: The anchor text should accurately describe the content of the linked page. Avoid using generic anchor text like "click here" or "read more."

Link to relevant content: Link to other relevant content on your website that provides value to your audience. This will help keep users engaged and increase the time they spend on your site.

Use deep links: Deep links to link to specific pages or blog posts on your website helps search engines understand the context of the linked page and improves its visibility in search results.

Use breadcrumbs: Breadcrumbs show users the path they took to arrive at the current page. This helps users understand the hierarchy of your website and provides additional internal linking opportunities.

Use internal linking tools: Use internal linking tools like Yoast SEO or Link Whisper to identify internal linking opportunities and automate the internal linking process.
How Do Meta Descriptions Improve Website Click-Through Rates?
Meta descriptions are a critical part of on-page SEO. They provide a concise summary of your webpage's content in search engine results and can impact click-through rates. To write effective meta descriptions that improve a website's click-through rates:
Keep it concise: Keep meta descriptions under 155 characters to ensure they display fully in search results. Use clear and concise language that accurately describes the content of the webpage.

Include target keywords: Include target keywords in the meta description to improve its relevance to the search query. This can help improve the webpage's visibility in search results.

Provide value to the reader: Use the meta description to provide value to the reader. Highlight the benefits of your content and entice the reader to click through to your website.

Use a call-to-action: Use a call-to-action in your meta description to encourage the reader to click through to your website. Use action-oriented language like "learn more," "discover," or "explore."

Avoid duplication: Avoid duplicating meta descriptions across multiple webpages. Each meta description should be unique and accurately describe the content of the webpage.

Use branding: Use your brand name in the meta description to build brand recognition and increase trust with the reader.
What Technical SEO Aspects Help to Boost Website's Visibility?
Technical SEO involves optimising a website's structure, design, and functionality to make it easier for search engines to crawl, index, and rank its pages.
To achieve better search engine rankings, it is crucial to have a technically sound website. Here are some key technical SEO factors to help optimise a website:
Website Speed: Website speed is a crucial factor in determining your search engine rankings. A slow-loading website can result in a high bounce rate, which can adversely affect your website's visibility. Tools like Google's PageSpeed Insights or GTmetrix can be used to measure website speed and identify areas for improvement.

Mobile Responsiveness: With the rise of mobile devices, having a mobile-responsive website has become crucial for SEO. A mobile-friendly website not only enhances user experience but also improves your search engine rankings. You can use Google's Mobile-Friendly Test tool to check if your website is mobile-friendly.

Website Structure: A well-structured website makes it easier for search engines to crawl and index your content. Use descriptive and keyword-rich URLs, use header tags to structure your content, and make sure your website has a clear and logical hierarchy.

Site Architecture: Site architecture refers to the way a website is organised, including the navigation, internal linking, and page hierarchy. A clear and organized site architecture makes it easier for search engines to understand the relationships between your pages and rank them accordingly.

XML Sitemap: An XML sitemap is a file that lists all the pages on your website and helps search engines crawl and index your content. It is important to ensure that your XML sitemap is up-to-date, error-free, and easily accessible to search engines.
The Best Solutions for Our Clients
Ad nec unum copiosae. Sea ex everti labores, ad option iuvaret qui. Id quo esse nusquam. Eam iriure diceret oporteat.
Tritani periculis vix an. At eam nostrud eruditi, his quem purto nulla an.
Tritani periculis vix an. At eam nostrud eruditi, his quem purto nulla an.
Tritani periculis vix an. At eam nostrud eruditi, his quem purto nulla an.
Excellent
Based on 52 reviews
Kerem Tezbasar
2023-09-29
I do recommend this business, they're very responsive and quick. They do know their business very well !
Right from the beginning I was very impressed by the level of detail Sam provided me with when I enquired about his services. He has been an absolute pleasure to deal with and the level of quality in the work he and his team has produced is outstanding. I highly recommend them. Thank you so much!
Sam is absolutely amazing to work with and get results! Highly recommend their services. The team is very efficient with great communication. The customer service is top notch. They make sure we are happy with everything. We highly recommend to anyone needing new website.
Angela Marshall
2023-06-09
To be honest, I was skeptical about SEO BUT Sam and his team helped me! They are professional, hard working and Sam goes above and beyond with advice, service and helpful hints to assist you and your company. I own a small boutique company and Sam heard, listened and supported my industry needs, requirements and was contactable at all times. (Which is rare) ! I can't thank and praise Sam and the team enough. Highly recommend 🙌
both Brooke and i would like to sincerely thank Sam and his team for the fantastic help, support, ideas and very importantly on going support they gave us while building our new website!!! great job guys keep it up! we wouldn't hesitate to recommend them.
Solstice Healing
2023-02-28
Sam and his team has done a fantastic job with my website. The process was very smooth from the start. Hasnain handled my project and is highly professional. He provided me timely updates. He and his team made sure to improvise the draft website as per my request. I highly recommend the high quality work of the team. Looking forward to work with you all in the future. Thank you.
Jeffrey Warland
2023-01-12
I met with Sam Shetty at E- Web Marketing Chatswood office to discuss problems relating to my website visibility. He was outstanding in his handling of the problems I was experiencing and was able to come up with great practical solutions. I highly recommend Sam and his organisation. Jeff Warland Director Westland Cricket Academy
Ace Rent A Car – Admin
2022-11-24
One of the best Digital Marketing company to deal with. They deliver to their promises and are fair in their approach. We have been dealing with them for the last 7 years and won't change that for anything. Sam & Has are professional and diligent in the way they handle online presence of their clients.
Mariana Chirif
2022-11-16
Communication has been fast and efficient with Blake and Sam. The team is easy going and made sure our vision was fully understood to create what we needed.
HARDIK THAKKAR
2022-10-02
Sam and team has very good knowledge , how to market your business according to your segment. I would not hesitate to recommend to anyone.
Cum et essent similique. Inani propriae menandri sed in. Pericula expetendis has no, quo populo forensibus contentiones et, nibh error in per. Vis in tritani debitis delicatissimi, error omnesque invenire usu ex, qui illud nonumes ad.
Let's talk about your business
Please fill in the form below to get into contact with one of our digital team.
We will get back to you as soon as possible